Lao People's Democratic Republic

Sathalanalat Paxathipatai Paxaxon Lao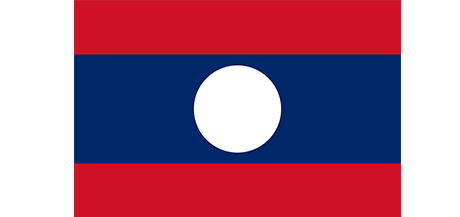 Honorary Consulate of the Lao People's Democratic Republic.
Amphone Nammavong Hotový
Tř.Kpt. Jaroše 29
602 00 Brno
Info
Amphone Nammavong Hotový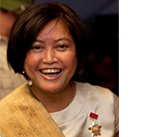 Honorary Consul Amphone Nammavong Hotový Mrs. Amphone Nammavong Hotový was born in 1962 as third out of four children in the village of Phonsavan, close to then bombed Ho Chi Minh trail.
She spent the childhood in Laos but left for Czechoslovakia via scholarship programme at the age of 17. When she travelled to Germany she met her husband Jiří. They soon married, built a house, had kids.
After 1989 they all got back to Brno (Jiří´s hometown) where they started their family business – hotel and Lao-Thai restaurant. Today, after more than 30 year long marriage, they still live together and continue running the business together with large Lao-Czech family.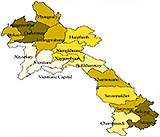 Mrs. Hotový officially took on the role of Honorary Consul in 2013 but her hotel had hosted diplomats from Laos and elsewhere already a long time before that. Furthermore, she has been organizing opulent celebrations of Lao New Year there every April and has been trying to familiarize the Czechs with Lao culture, dances and wonderful cuisine via "Lao Day" celebrations in the summer.